Congrats to the contest winners!
Travis Charles, Alan Lupsha, and Stephanie Curran/Trashy Girls!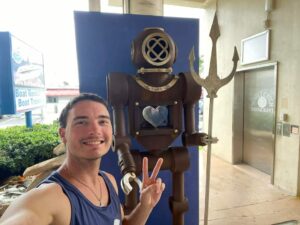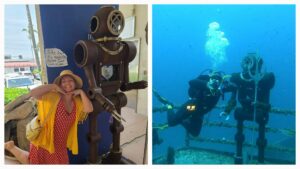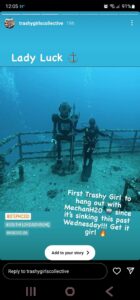 On July 12th this statue will find its new home on the Lady Luck. For now, it's going to remain in front of the shop where you will have the opportunity to take a picture with it while it's on land and then once we sink it you can recreate the photo but underwater. We are going to be running a contest to see who creates the best picture.
Here's how to participate:
1. Follow our Facebook or Instagram page and like our post about the contest.
2. Take a picture with the statue on land (you have until July 12th) and then recreate the photo underwater once it finds its place on the Lady Luck
3. Be sure to tag us in the pictures and make it public so we can see it!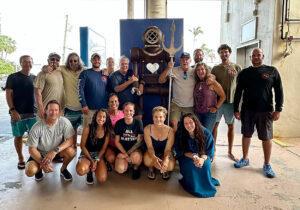 Categories:
1. Land Photo
2. Sea Photo
3. Land & Sea Photo
Win FREE Dive & Snorkel Trips
Questions? Call (954) 783-2299
Contest runs throughout August 27th. Voting on social media will be August 28-30th. The winners will be announced on our social media platforms and at a party at the Sands Harbor Resort North dock on August 30th 7-9pm. Party will have food and drink specials! Good luck to all participants!
Visit Website for Rules.